Tom Brady has angered many after comparing playing in the NFL to military deployment, to places like Afghanistan.
The 45-year-old Tampa Bay Buccaneers quarterback was speaking out about his work-life balance on his SiriusXM show, Let's Go! with Tom Brady, Larry Fitzgerald, and Jim Gray.
His comments about the slog of an NFL season and how the start of a new campaign is like being sent away on military service, have not gone down well with fans, with many calling him out on social media for the remarks.
There has been an angry response, with many saying that Brady has been disrespectful to those that have been deployed as he is getting paid millions of dollars to throw a football compared to the wages military personnel get for risking their lives for their country.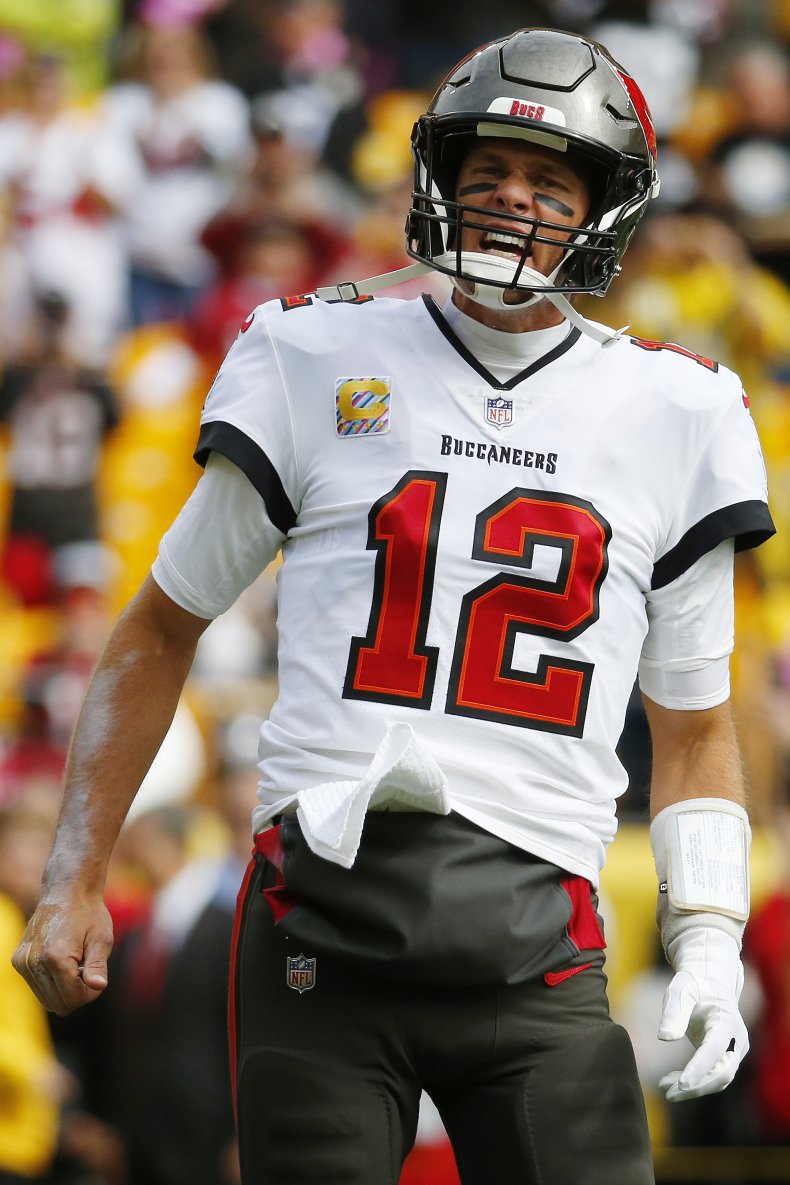 Brady said on his show: "I almost look at like a football season like you're going away on deployment in the military, and it's like, man, here I go again."
He then went on to say that to deal with the long hours of a league season, he needs his strong competitive spirit.
Brady continued: "When it comes down to it, your competitiveness takes over and as much as you want to have this playful balance with the work balance, you're going to end up doing exactly what you've always done, which is why you are who you are."
Of course, Brady's view of setting out on a new season in the NFL compared to being shipped abroad on military service prompted an angry response on social media.
One person fumed on Twitter: "I'd like to see you spend 6 months at sea on a submarine like my husband. Do you know how offensive this is to actual military families? You don't know squat about actual deployments. You owe a lot of folks an apology. #affluent #clueless @entitled #gross"
Another ranted, tweeting: "F**k you @TomBrady Do you have any clue how offensive that is to actual military families? You go play with a ball for millions of $, not put your life in danger. You don't know jack s**t about deployments."
A third pointed out in a tweet: "Poor Tom Brady. He has it so hard. As a military dependent, I think I know a few people who may have opposing opinions on this. #armybrat #army #military"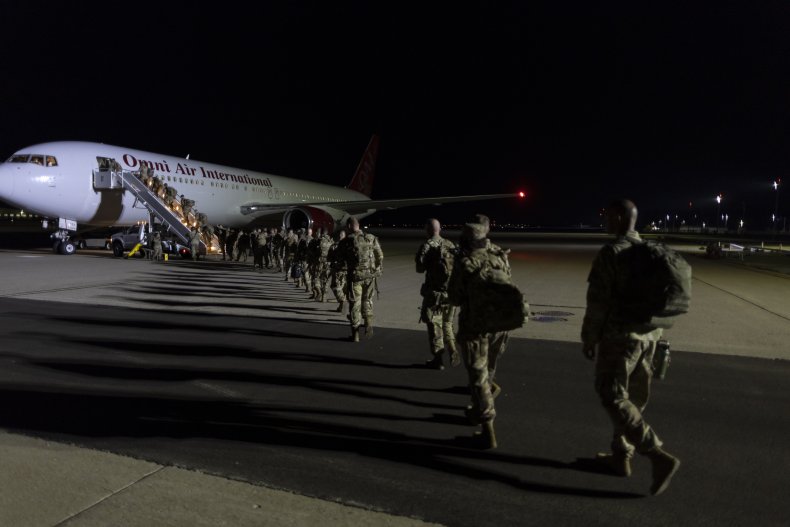 A fourth felt what Brady said was in bad taste, tweeting: "Dear Tom Brady, please do not equate the NFL season to military deployment. Very poor statement."
The anger was widespread on social media with another writing: "@TomBrady you know you look the fool comparing playing in the NFL to military deployments. If you think that, you are a joke."
Brady also addressed speculation about his marriage to wife Gisele Bündchen and how he keeps focused on his game as headlines about his private life heat up.
Jim Gray said to Brady: "You just kind of ignore it all. Does it not make a difference to you what's going on online and social media?"
Brady responded: "Well I think the point is everyone should just be authentic to who they are. You know, some people approach it in different ways, and it just has to work for them as part of your personality.
He added that his "style" when it comes to the speculation is "to just ignore as much as possible and realize that most of the people in the conversation don't have a full idea of what's really going on."
The seven-time Super Bowl champion also spoke about the verbal outburst he had at his offensive linemen during the Pittsburgh Steelers game last weekend.
A video saw the Bucs quarterback going in on his teammates, saying: "You are so much better than the way you're f***ing playing!"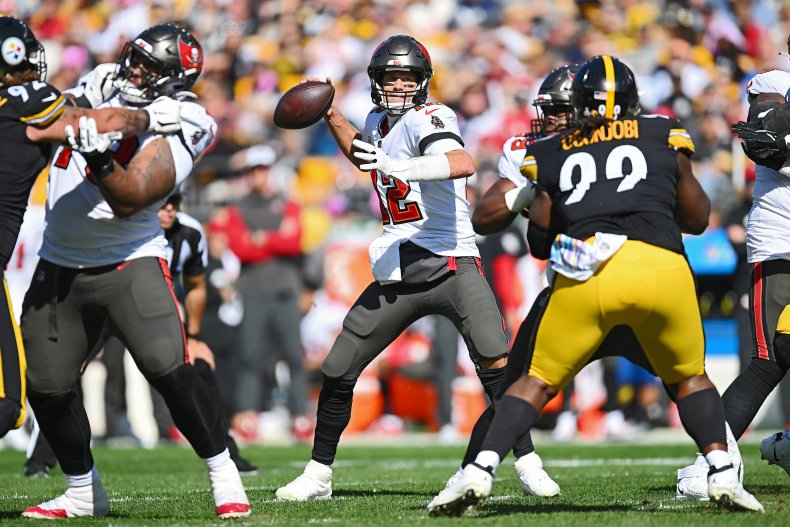 Brady was slammed on social media for the outburst as he had attended the wedding of Robert Kraft, the billionaire owner of the New England Patriots, on Friday night and had missed a team walkthrough on Saturday, after traveling to the game separately to his teammates.
Speaking about the outburst, Brady said: "I don't know if it's motivation, but I do think that it's a bad day when there's more f-bombs than touchdowns.
"So, that was not one of my better days. But f-bombs, they used to kind of keep from showing you in those moments but now it's kind of for the world to see. So that's just the way it is."
Brady believes that this is part of his job as quarterback and said that he has a good relationship with other members of the team.
He continued: "I think I have a great rapport with all my teammates and they know that the only reason why I'm doing it is to try to motivate 'em and try to get us to a higher level.
"That's what my job is to try to get us going and to try to rally us. And there's a lot of ways to do it. And sometimes it's some positive encouragement, which you do a lot.
"Sometimes it's, you know, getting on people and trying to raise the level, the sense of urgency, and raising my voice and trying to create a different vibration for the whole offense. And that's ultimately what you're trying to do."
This content was originally published here.