After failing to reach the postseason last year, the Panthers have defied the odds to reach the 6A Regional Semifinals.
The Panthers enjoyed an impressive regular season, finishing with a 20-12 record and No. 2 in their district (10-4). Subsequently, Klein Oak advanced through the first three rounds of the UIL postseason, most recently emerging victorious in a 52-51 thriller against Cypress Springs.
So, what did it take to achieve this kind of turnaround?
"Hard work, selflessness and discipline is the first thing that comes to mind," said coach Joshua Ervin. "As soon as I arrived at Klein Oak in June of 2022, they had a fire about them and a desire to win. We worked hard every day in the summer. The young men hardly took days off, we took care of our bodies, we took care of our studies — with no off-the-court issues whatsoever."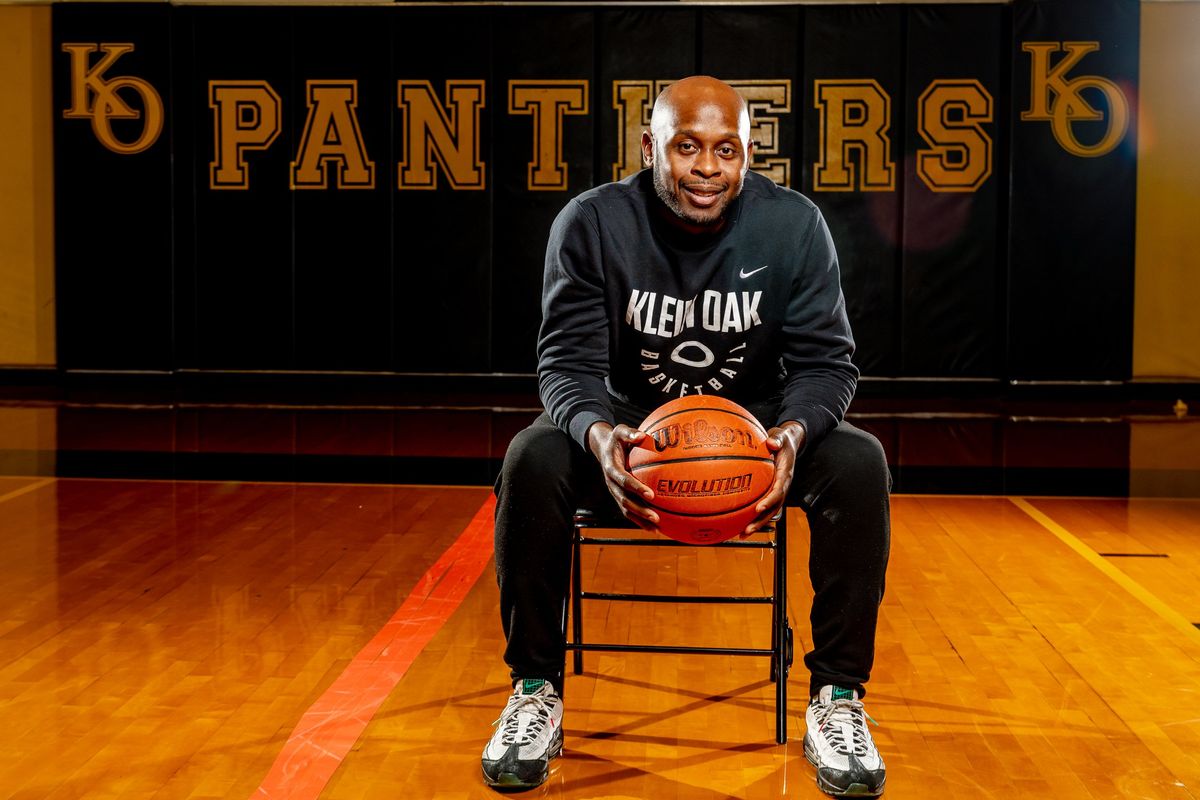 Klein Oak HC Joshua ErvinBradley C. Collier (VYPE)
Ever since Ervin has taken over the direction of Klein Oak hoops, this team has looked dangerous with a brand new mindset.
"Our mentality is that of toughness," he said. "We're fighters and we keep calm under pressure. This is the best season and team I have ever been around in my 13 years of coaching. It is not about the record but the togetherness and selflessness of our team. It took everyone believing in themselves. Before I arrived at Klein Oak, I knew who they were and the potential they had. My job was to make them believe in their talent."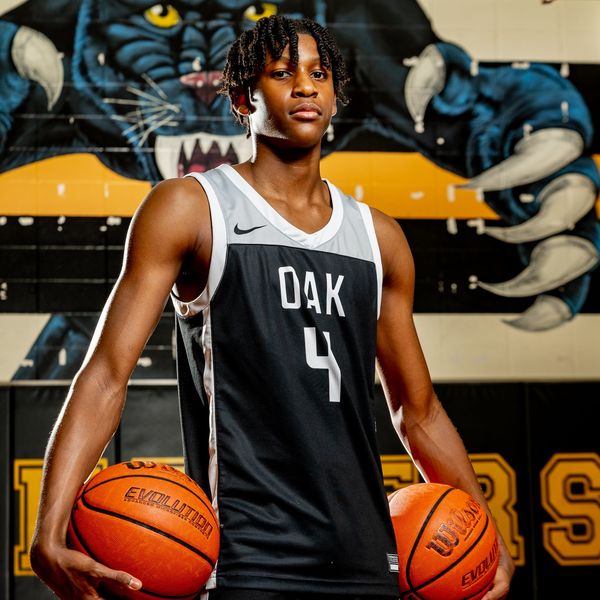 Klein Oak's Bryson HolmesBradley C. Collier (VYPE)
What makes this Panthers' squad special isn't because there is one particular standout, but there are several.
"If you look up the definition of 'team' in the dictionary, there should be a picture of Klein Oak boys basketball next to it," Ervin said. "The reason I say that is because if you watched us for five games in a row, you may see five different leading scorers. Truthfully, it depends on the night and the match-up. If you are making me pick, then it would be Daniel Perez, T.J. Robinson, Brennan White and Bryson Holmes. Furthermore, Courtland Guillory, Isaiah Walker and Noah Franklin have been just as good as anyone on any given night."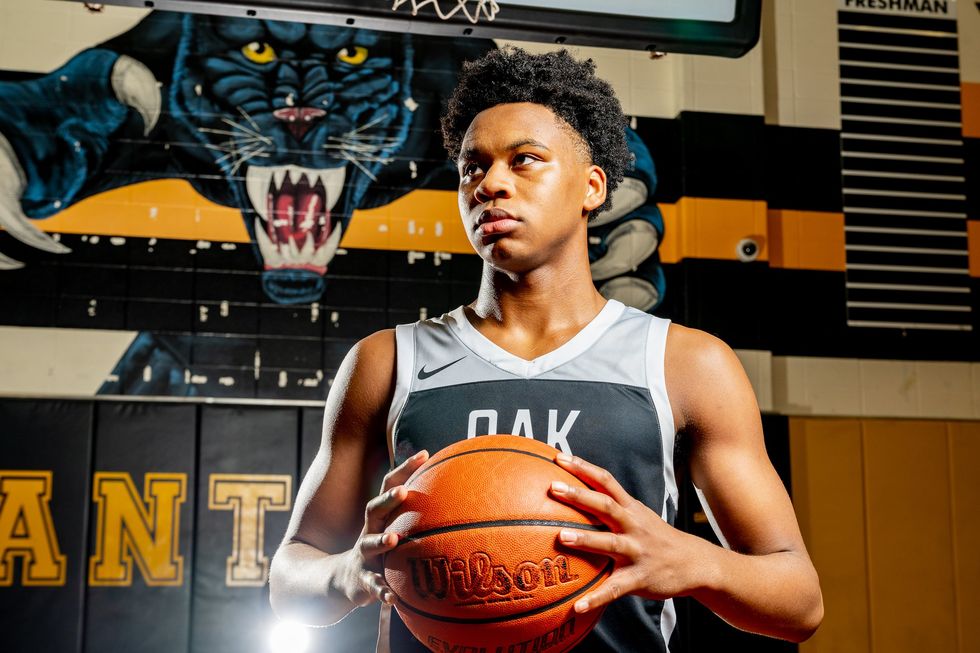 Klein Oak's TJ RobinsonBradley C. Collier (VYPE)
If there is anything that Coach Ervin has taught his athletes this season, it is the attribute of resiliency.
"I encourage the team to always try their best to stay positive through all the ups and downs of the season. Push through difficult times, and keep fighting," he said. "That's the reason we are going to Regionals. I have never seen our team quit one time this season. They can use that lesson for the rest of their lives."
Count on that mindset to come into play when Klein Oak faces off against Mansfield Legacy this Friday
This content was originally published here.