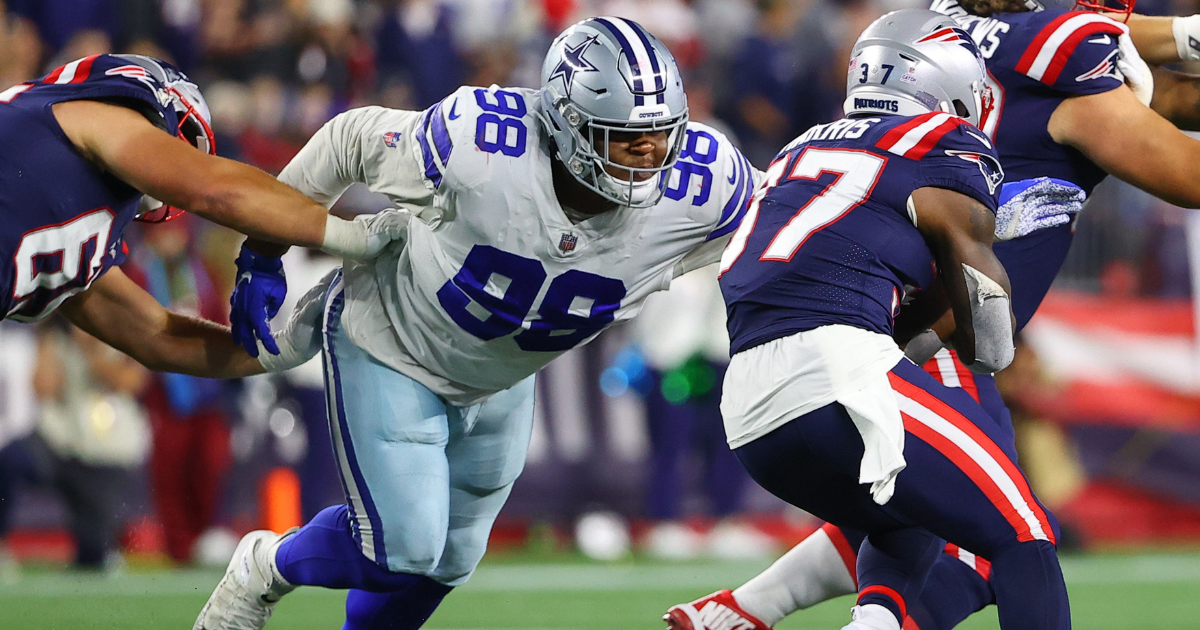 Mark Stoops' Kentucky football program is producing pros left and right. You'll be able to watch many of them in action when the first snaps of the NFL season are taken this Sunday. Nine former Wildcats will kick off the 2022 season as NFL starters.
After playing center for just one season at Kentucky, Luke Fortner will be in the starting lineup for the Jacksonville Jaguars this Sunday, sending snaps to Trevor Lawrence. The third round pick will see his first NFL action in Washington against Jamin Davis and the Commanders at 1 pm EST. Now healthy, Josh Allen is preparing for his fifth season in the Jacksonville starting lineup.
Fortner's Kentucky teammate Wan'Dale Robinson will also play a starting role this Sunday. He's one of two first-team wide receivers for the New York Giants, who will travel to Nashville to take on Bud Dupree and the Tennessee Titans at 4:35 pm EST.
One of the most pleasant surprises is in Dallas. Quinton Bohanna begins his second season with the Cowboys as a starting defensive tackle, facing off against Mike Edwards and the Tampa Bay Buccaneers on Sunday Night Football. Bohanna has opened the eyes of his teammates, drawing praise from Micah Parsons for "setting a standard of how defense should be played.
"Like Big Q, I think he's going to make a huge jump this year and be a dominant force for us," Parsons said this week.
Sunday afternoon a couple of Cats will face off against one another. Za'Darius Smith will try to sack his former quarterback when the Vikings host Randall Cobb and the Green Bay Packers at 4:25 pm EST.
All of the NFL action begins Thursday night when former Liam Coen puts on the headset as the offensive coordinator for the defending Super Bowl Champs. The L.A. Rams (+2.5) will host the Buffalo Bills at 8:20 pm EST on NBC.
The post Quinton Bohanna, Wan'Dale Robinson, Luke Fortner among Kentucky Day One NFL Starters appeared first on On3.
This content was originally published here.