(Prescott, AZ)  The men's basketball team at Park University Gilbert picked up their first loss of the new year against the Eagles of Embry-Riddle (AZ) in a game that ended 68-52.
It was a slow night on both sides of the court, as the Buccaneers found themselves shooting 30.3% from the floor with the Eagles just ahead at 34.4%.
Zach Lewkowski led the Buccaneers with seven points, shooting 3-6 from around the court after coming off of the bench during the first half. Davon Cobbs entered the game after suffering an injury late in December, chipping in with six points and four rebounds.
Conner Verdugo from Embry Riddle carried his team with 11 points and six rebounds as he shot 57.1% from the floor. He went on to end his night with 16 points and 12 rebounds. His brother, Chase Verdugo, led the Eagles with 18 points after scoring 13 in the final 20 minutes. He shot 5-8 from the floor, 3-6 from behind the arc.
Kobi Cason got involved in the second half with eight points and four rebounds, tying him for second alongside Lewkowski with nine points overall. Cobbs concluded his time in Prescott with 12 points, seven rebounds, and two steals. , the sophomore transfer from the University of the Southwest, recorded five assists, seven points, going 3-7 from the floor.
Despite the effort given by the Bucs, they were unable to hang with the Eagles shooting 37.5% from the three, as they struggled with just 9.5%.
The Buccaneers are slated to host the Pioneers of Pacific Union College on Jan. 5 at 7:30 p.m. followed by the Keelhaulers of California State University-Maritime on Jan. 7 at 7:30 p.m.
For all the latest news on Buccaneer sports, follow @parkbuccaneers on Twitter and Instagram and like the Park University Gilbert Athletics Facebook page.
Press Release courtesy of Park University Athletics – Lainie Hallows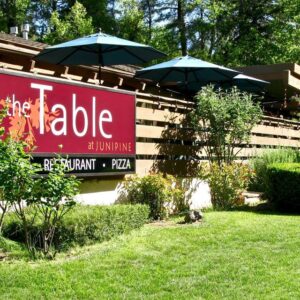 Click on Logo
This content was originally published here.