In Monday night's playoff game between the Tampa Bay Buccaneers and the Dallas Cowboys, Buccaneers wide receiver Russell Gage was taken off the field on a stretcher after an awkward hit left him unable to move and twitch.
The incident took place in the fourth quarter while Gage was running a crossing route over the middle of the field. He stumbled as he attempted to catch a pass from Tom Brady, and Cowboys safety Donovan Wilson collided with the back of Gage's helmet, causing his neck to recoil in the opposite direction.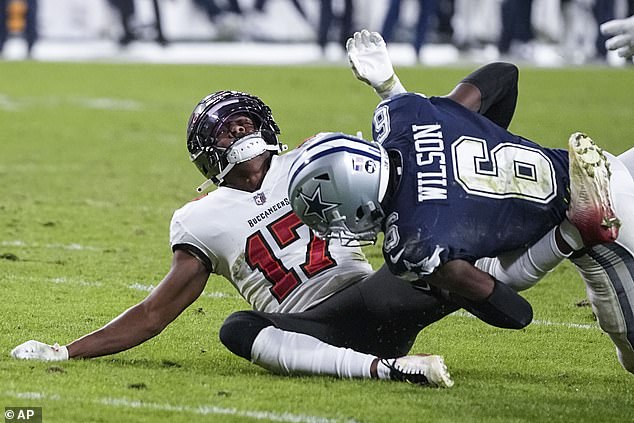 Gage attempted to get up, but his body slumped back down to the turf, causing concern among both teams' players. Both teams stood silently on the field with several players kneeling in prayer as Gage was examined by medical staff.
Buccaneers coach Todd Bowles reported that Gage was sent to the hospital with a concussion and potential neck injury. He stated that Gage had some feeling in his extremities, but it is unclear how severe the injury is.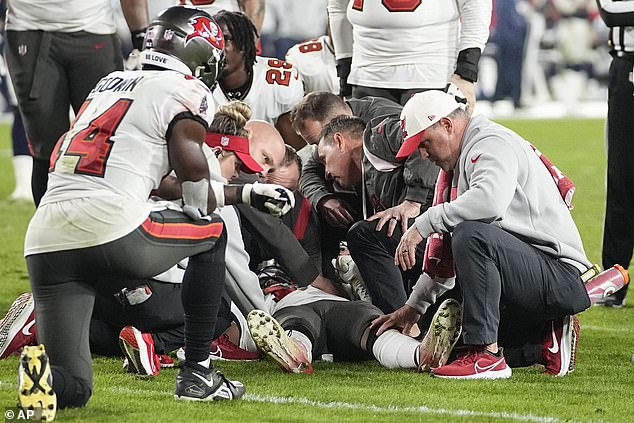 This unfortunate incident came just a few weeks after a similar one occurred during a game between the Buffalo Bills and the Cincinnati Bengals. In that game, Bills safety Damar Hamlin collapsed on the field and had to be resuscitated. Hamlin's condition has been improving since then, and he was recently released from the hospital. The NFL is still dealing with the aftermath of Hamlin's situation, and the injury to Gage has brought attention back to the issue of player safety in the league.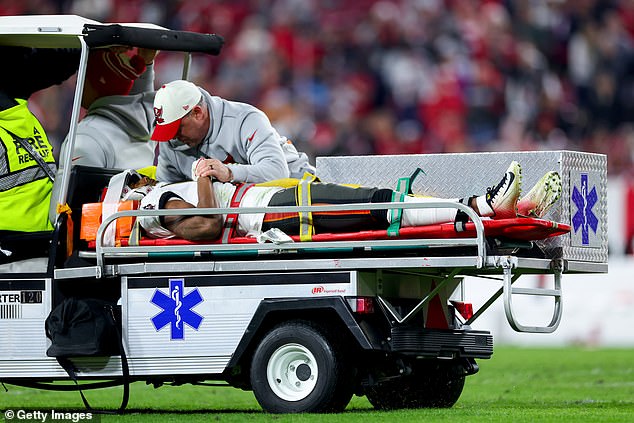 The 26-year-old Gage played collegiately at LSU before being taken in the sixth round of the 2018 NFL Draft by the Atlanta Falcons. He played four seasons in Atlanta, recording 72 passes for 786 yards and four touchdowns in 2020, before signing with the Bucs on a three-year, $30million deal in March.
This season, he had five touchdowns and 426 yards, but on a difficult night in the Wild Card playoffs Monday he only managed 10 yards on eight targets.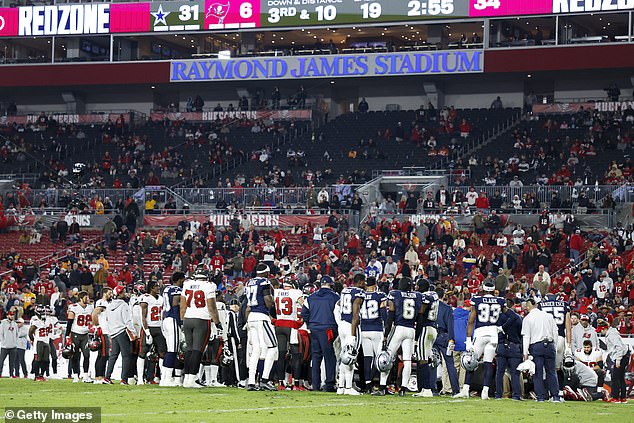 After Gage was taken off the field and to the hospital, the Cowboys saw out a routine 31-14 victory over the Bucs to book their spot in the Divisional Round of the playoffs, sealing a mouthwatering tie with the 49ers next weekend. The focus of the game shifted from the outcome of the game to the well-being of Gage and the team's thoughts were with him as he continues to recover from his injury.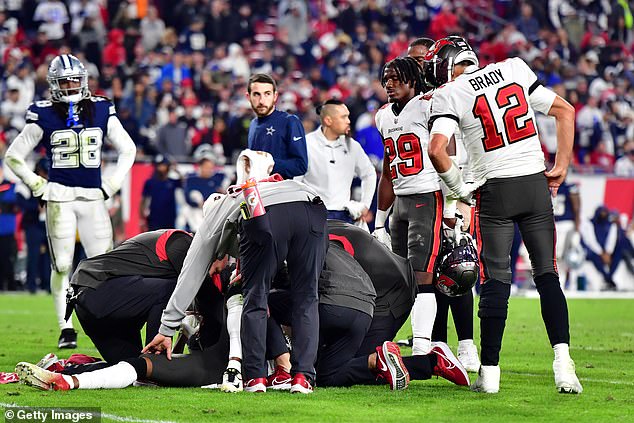 This incident is a reminder of the dangerous nature of the sport and the importance of player safety in the NFL.
The post BREAKING: NFL Star Russell Gage COLLAPSES On The Field appeared first on Small Joys.
This content was originally published here.